Come out on Saturday and learn all about bats, and get a chance to see them in the Sanctuary at Hastings Park! Meeting spot is Hastings Community Centre in the Community Hall, doors open at 6:15pm. Led by Felix Martinez, from the South Coast Bat Action Team
PDF for posting here.
Note: this walk is in addition to our regular Saturday nature walk at 9:00am on September 26th!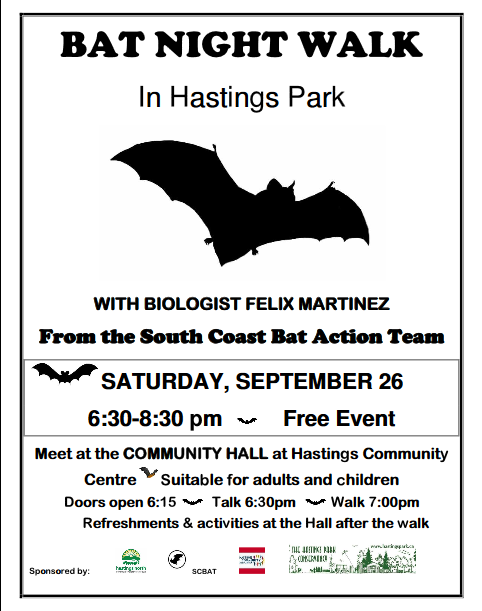 .